Winter Academy

Join our Winter Academy and experience the German language and culture alongside fellow students from all over the world!
The International Winter Academy is way more than just a regular language course!
The four week program will provide you with top tier intensive German lessons rounded off by a variety of Seminars and Workshops all around and about Germany and its culture! Come get to know Germany through one of our various leisure programs!
When will the International Winter Academy 2021 take place?
The next Winter Academy will take place in January 2021. The exact dates will be announced on this website.
When is the registration deadline for the International Winter Academy?
The next Winter Academy will take place in January 2020.
The exact date of the registration deadline will be announced on this website.
What costs does the participation in the Summer Academy entail?
| | |
| --- | --- |
| Downpayment (Part of the Course Fee) |   300€ |
| Remaining Fee |   330€ |
| Total Course Fee |   630€ |
What would my daily schedule look like?
IWA GOES ONLINE
Every day you will receive five lessons of general language instruction at all levels of the CEFR (= Common European Framework of Reference) from zero beginner (A 1,1) to (almost) perfect speaker (C1).
The language of instruction is German from the beginning.
Additional offers ONLINE
Communication and grammar seminars, intercultural training, Basic Knowledge Europe, Basic Knowledge Economy, Writing Workshop, Cine-Club, Scientific Lectures. Participation voluntary.
Where can I sign up for the Winter Academy?
Registration
You can register online. Please use the online form at the bottom of this page.
Registration Deadline: 15.01.2021
Attention: Exchange Students of the University of Mannheim can only register trough the International Office.
Attention: Your registration becomes valid only after you pay the registration fee! Only then will you receive a confirmation email from us.
Where should I transfer the payments to?
The course fee for the International Summer Academy 2020 amounts to 685€.
Please transfer the registration fee of 300€ to our account shortly after sending us your registration form.
| | |
| --- | --- |
| Account Holder |    Universität Mannheim Service und Marketing GmbH |
| Name of Bank |    Baden-Württembergische Bank |
| Acc. # / IBAN |    DE19600501010001192814 |
| BIC – SwiftCode |    SOLADEST600 |
| Purpose of Use |    Name + First Name + Winter Academy 2021 |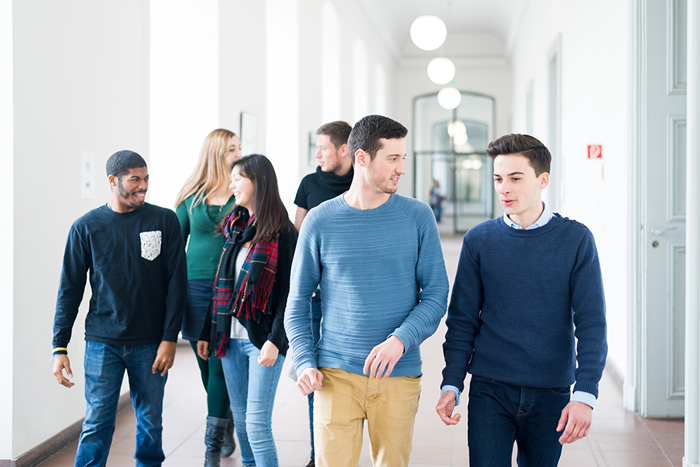 Leisure time
We will help you immerse yourself fully in Germany and its culture. Discover the many colourful facets of Mannheim as a city that's famous for music, theatre and technology. Get to know its exciting night life and the green landscapes that surround it. Furthermore you will be able to enjoy some of the benefits the University of Mannheim offers – like the library or the sports program.
We will go on a trip to Frankfurt, the financial hub as well as Stuttgart, the famous automotive city. It goes without saying that we will also take a long romantic walk to enjoy the nostalgic elegancy of Heidelberg. We will pay the Schwarzwald (and its famous cherry cake!) a visit, drink delicious wine in the Pfalz and a cold beer in the region. And all that while being physically active! (Bowling, swimming, beach volleyball, climbing)
All trips, leisure activities and otherwise important dates surrounding the International Summer Academy will be announced in our Facebook-group and will be updated regularly.
HuGos
HuGo is the nickname that we call our trusty helping hands! Our female and male HuGos are the first responders to any crisis or question you might be having. They are your contact person as well as your leisure time tutors and will do their very best to ensure that you have a pleasant stay with us!
Visum
Visum is a student organisation that tends to international Students. For the duration of the Summer Academy, Visum will be complementing our Leisure Program.
Registration
Please use this online form to register: online form

Anmeldeschluss: 15.01.2021
Attention:Exchange Students of the University of Mannheim can only register trough the International Office.