The International Summer Academy 2021
– Online Edition –

02 August 2021 – 30 August 2021
The courses and seminars take place online.
We are happy to welcome you soon!
Summer Academy

Join our Summer Academy and experience the German language and culture alongside fellow students from all over the world!
The International Summer Academy is way more than just a regular language course!
The four week program will provide you with top tier intensive German lessons rounded off by a variety of Seminars and Workshops all around and about Germany and its culture! Come get to know Germany through one of our various leisure programs!
Visit us on Facebook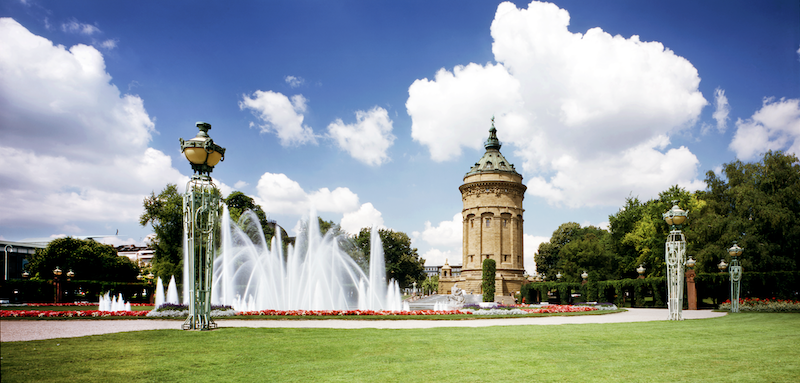 ©Stadtmarketing Mannheim GmbH, Thomas Raffler
Important Information
The International Summer Academy takes place once a year (usually in August) for a duration of four weeks.
All further information surrounding our program and the registration process can be found here.
When will the International Summer Academy 2021 take place?
02. August 2021 – 30. August 2021
Monday 02 August: Welcoming
Tuesday 03 August: start of classes
Friday 27 August: end of the classes
registration deadline: 15 June 2021
What costs does the participation in the Summer Academy entail?
Total Course Fee: 685€
Information: Exchange students who come to the University of Mannheim as part of a state program with Baden-Württemberg are exempt from the course fee. Country programs exist with Mexico, the Canadian province of Ontario, and the US states of North Carolina, Massachusetts, Connecticut, Oregon, Ontario, and California. You can find out if this applies to you in the sixth paragraph of the "Welcome Letter" from the International Office. If this is the case, please select the appropriate 'Country Program' in the 'Country Program' field.
What would my daily schedule look like?
Morning
In the mornings you will participate in five general teaching units. These lessons will be held in all language levels from the CEFR (Common European Framework of Reference for Languages) and are suitable for newbies (A 1.1) as well as (almost) fully fluent students(C1).
The tuition language will be German from the very beginning.
Afternoon
Activities/Seminars such as:
Communication and Grammar seminars, intercultural Training, Basic-Knowledge of Europe, Basic-Knowledge of Economics, Writing-Workshop, CineClub, Salsa-course, scientific lectures, excursions.
Attendance is optional.
Are there any additional program items?
To get an impression of what else there is to do, take a look at the program of the International Summer Academy 2019 which can be viewed as a flashbook.
Where can I find accommodation for my stay in Mannheim?
Due the situation we are not able to provide accommodations this year. Nevertheless we recommend you check out these websites when searching for affordable accommodation:
– WG-Gesucht (Short-term leases in shared student apartments)
– AirBnB (Short-term leases on rooms and apartments)
Where can I sign up for the Summer Academy?
Registration
Please register via our online form for the International Summer Academy.
The registration deadline is the 15th of June 2021
Attention: Exchange Students of the University of Mannheim can only register trough the International Office: Registration ISA 2021
A step-by-step registration guide:
Click on this link to get to our Online-form.
Fill in all the blanks and type in the following course number: 42108 ISAo
In case you require an official registration confirmation, please make sure to let us know by mentioning it on the ''remarks'' section of the form.
Send the form.
Pay the course fee of 685€ up to 5 days after your registration. For our account information please see above.
Attention: Your registration becomes valid only after you pay the course fee! Only then will you receive a confirmation email from us. Your registration will be canceled, if no payment is received within the time limit.
Where should I transfer the payments to?
Pay the course fee of 685€ up to 5 days after your registration. Account information:
| | |
| --- | --- |
| Account Holder |    Universität Mannheim Service und Marketing GmbH |
| Name of Bank |    Baden-Württembergische Bank |
| Acc. Nr./ IBAN |    DE19600501010001192814 |
| BIC – SwiftCode |    SOLADEST600 |
| Purpose of use |    42108 ISA0 + Familienname + Vorname des Teilnehmers |
Withdrawal and termination
Participants may withdraw from the contract in writing up to two weeks before the start of the event. The Universität Mannheim Service- und Marketing GmbH is then entitled to a reasonable compensation of 300,- €. Thus, in the event of withdrawal, participants will be refunded the course fee on a pro-rata basis. If participants cancel the contract within two weeks before the start of the course, 80% of the course fee is due. No refunds will be given after the course has begun. For further details, please refer to the General Terms and Conditions (GTC) .
Registration Summer Academy 2021
The International Summer Academy take place. We suppose it is completely online but we hope we can offer at least one A1 class as a face-to-face class.
Accommodation
Due the situation we are not able to provide accommodations this year. Nevertheless we recommend you check out these websites when searching for affordable accommodation:
WG-Gesucht (Short-term leases in shared student apartments)
AirBnB (Short-term leases on rooms and apartments)