Welcome

In Mannheim we offer suitable German courses and German exams
For beginners and advanced learners
At all levels of the CEFR
German courses for university studies
Language proficiency tests for university admission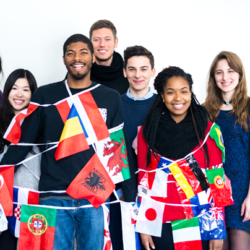 27. Juli 2022
On 3th of August, 2022, our intensive courses from A 1.1 – C 1 will start! Registration is now possible! More info here.
21. Juli 2022
Die nächsten DSH-Kurse beginnen am 15. August. Wir haben in diesem Modul nur eine sehr begrenzte Teilnnehmer*innenzahl: für die DSH-Intensivkurse 30 Plätze, DSH-Moodle-Kurse 25 Plätze und Plätze für DSH-Wiederholer*innen 5. Die Anträge werden nach Datum des Eingangs bearbeitet. More information here on our homepage!
9. Juli 2022
Do you have questions about visas – residence permits – official documents? You do not understand what to do? Our new cooperation partner ik studieren helps you to find your way through the official jungle.
Contact
Deutsch als Fremdsprache – German as a Foreign Language
L9,7, Raum 101
68161 Mannheim
T +49 621 181 – 3308 oder -3347
E-Mail: daf(at)service.uni-mannheim.de
If possible no gmail address!
Opening hours:
Mon + Tue: 10 am – noon
Wed: 3 pm – 5 pm
On Fridays the DaF office is closed, e-mails will be processed again on Monday.
You can also contact us by mail at any time.

Follow us on Instagram